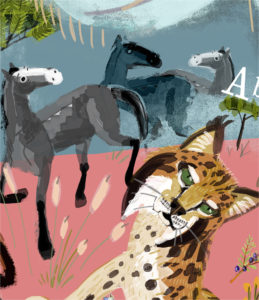 "I mainly draw animals in all styles because I find it much easier to express myself through them ´cause of their beauty.
I also like the more irrational side of the human being and dream/oniric  spaces".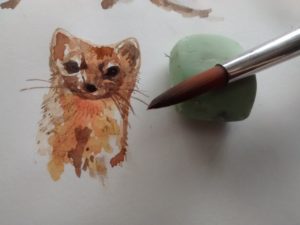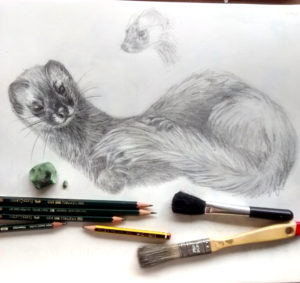 Hello, I'm Belette Le Pink.
I'm a little pink mink that lives inside a grey-haired woman in her forty's who draws animals and also takes care of us.
I began to draw since I started to move my hands, I was about four years old. I wanted to make my own custom products!
I drew and wrote my first illustrated album at the age of six. When I was fourteen years old learned to paint with oil. Although I studied at the School Art, Illustration and Design, I have always enjoyed more experimenting and doing things in a self-taught way .
I have also spent many years learning music and I love the audiovisuals and animation.
Belette Le Pink, as Pink-Mink, was born in Vancouver (Canada) but Belette Le Pink as woman is from Madrid (Spain).
Both coexist in harmony inside her, in body and soul, helping her in the creation of their artworks; and when they do not know what to say, they simply say:
Weasel hugs !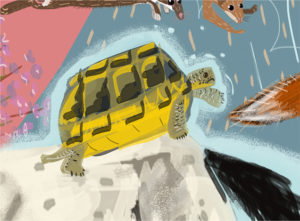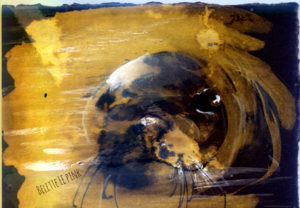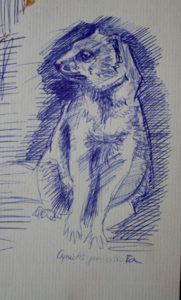 All works are copyrighted © 2017-2020 All Rights Reserved License throught Save Creative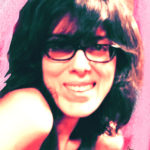 Madrid (Spain) 1978.
She studied at the School of Arts nº 10 of Madrid (Illustration and Graphic Design) and expanded her knowledge in a self-taught way because she could not adapt work-schedules and official studies at this time.
Belette also combined visual studies with unofficial music studios for several years (harmony, singing, piano) which broadened her creative and sensitive point of view.
Exhibitions of paintings and posters in Madrid Area from 1999 to 2010.
Belette supports environmental causes, both artistically and personaly.
Her favorite animals are Weasels and Wolves.
She uses traditional and digital techniques to paint and sketching animalart.