"Expressing myself through the animals beauty" Belette Le Pink
I am Belette an Spanish illustrator based in Madrid, Spain.
I love the wildlife and the animals are always present in my art.
Love wolves and weasels and "Weasel Hugs" is my war cry.
I work with digital and traditional painting tools.
Commissions open.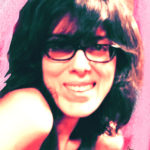 Madrid (Spain) 1978
She studied at Artediez (Arts School in Madrid) Illustration and Graphic Print Degrees
Expanded her skills and knowledge in a self-taught way because adapting work schedules and official studies at that time.
Belette complemented the visual studies with unofficial music classes for several years (harmony, solfa, singing, piano…)
that broadened my creative and sensitive point of view.
Supporting environmental causes, both as artist and media activist.
She workd both with traditional and digital techniques to paint and sketching animalart.
****
Exhibitions of paintings and posters in Madrid Area from (1999 to 2010)
Printed on Demand Shop owner since 2017
Illustrator in the book "Una nube, dos nubes, tres nubes" by Maribel Lechuga (2017)
Author and Illustrator in the book "Cuando las águilas hacen historia" published by www.grefa.org (2020)
Collaboring in the book "A Journey To Inspire: My Story My Life" written by Matt Spencer published on Amazon Books (2020)
Character Design
Surface Design and patterns
Pet portraits digital and Mixed Media Art
Private commissions
Commisions for customising products as apparel, gift ideas and merchandising (2017 – now)
Merchandashing, patterns and character design for "Tuulispää Shop" (2021-now)
Character design and art for the app "Pi Le Fuchs" (2020 – now)
All works are copyrighted © 2017-2022 All Rights Reserved License throught Save Creative