Realistic drawings, paintings and illustrations of animals. I mainly like to draw Carnivora Mammals (mainly wolves and small carnivores – weasels, ferrets, mongooses ) I use the mixed technique because it is the best one to express the variation  of textures of animal skins.
Drawing animals is my passion. I need to feel them close through the drawings to feel their strength and freedom inside me, especially when circumstances do not allow me to be near them.
I like to leave the unfinished drawings to give freedom and movement to the animals, which would otherwise appear to be caged in the paper.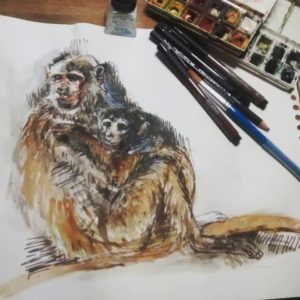 Ilustraciones realistas de animales, principalmente mamíferos carnívoros en los que me he especializado: lobos, carnívoros pequeños, mustélidos, jinetas, mangostas y comadrejas, entre otros. Uso la técnica mixta porque es la que mejor me permite mostrar las tonalidades y texturas del pelaje.
Dibujar animales es mi pasión. Necesito sentirlos cerca a través de los dibujos para sentir su fuerza y libertad dentro de mí, sobretodo cuando las circunstancias no me permiten estar cerca de ellos.
Me gusta dejar los dibujos inacabados para darles libertad y movimiento a los animales, que de otro modo parecerían enjaulados en el papel. 
Des illustrations réalistes des animaux, principalement des mammifères carnivores dans lesquels je me suis spécialisé: les loups, les petits carnivores, les musélides, les jinetas, les mangoustes et les belettes, entre autres. J'utilise la technique mixte parce que c'est celle qui me permet de mieux montrer les nuances et les textures du manteau.
Le dessin d'animaux est ma passion. J'ai besoin de les sentir proches desdessin pour sentir leur force et leur liberté en moi, surtout quand les circonstances ne me permettent pas d'être près d'eux.
J'aime laisser les dessins inachevés pour donner la liberté et le mouvement aux animaux, qui seraient autrement mis en cage dans le papier.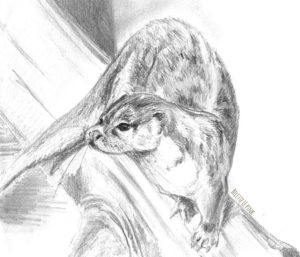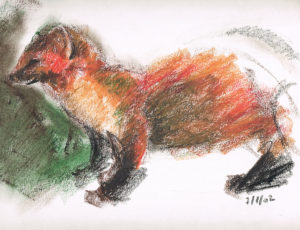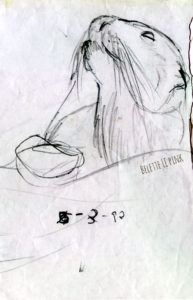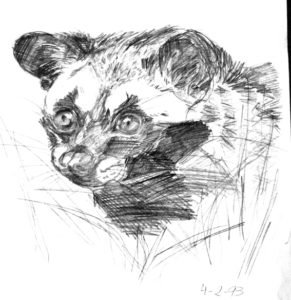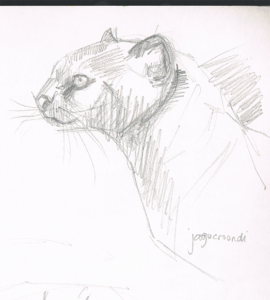 All drawings are copyrighted © 2017-2019 with All Rights Reserved License throught Save Creative