Hola, soy Belette Le Pink.
Soy un pequeño visón (mink) de color rosa que vive dentro de una señora cuarentona que dibuja animales (y también cuida de nosotros).
Empecé a dibujar a los 4 años, justo cuando aprendí a mover las manos, y desde entonces siempre he querido diseñar mis propios productos. A los 6 años escribí e ilustré mi primer cuento, y a los 14, hice mi primera pintura al óleo. Aunque estudié varios años en la Escuela de Arte los cursos de Ilustración, Diseño Gráfico y Gráfica Publicitaria, siempre me ha gustado experimentar por mi cuenta para hacer las cosas "a mi manera".
También me he dedicado muchos años a estudiar música y me encanta el mundo audiovisual y la animación.
La Belette-visón, es una hembra visón americano nacido en Vancouver (Canadá) muy coqueta y curiosa. La Belette-señora, es una ilustradora que vive en Madrid (España).
Ambas coexisten en armonía, en cuerpo y alma, y colaboran en la creación de sus proyectos.
Y cuando no saben qué más decir, simplemente dicen: Weasel hugs!
"Principalmente dibujo animales porque me expreso mejor através de ellos, de sus formas y sus simbolismos, ya que poseen una belleza en sí mismos que me inspira.
Me gusta dibujarlos en todos los estilos, en función de lo que quiera comunicar.
También me gusta ilustrar el lado más irracional del ser humano, los espacios oníricos y el mundo de los sueños".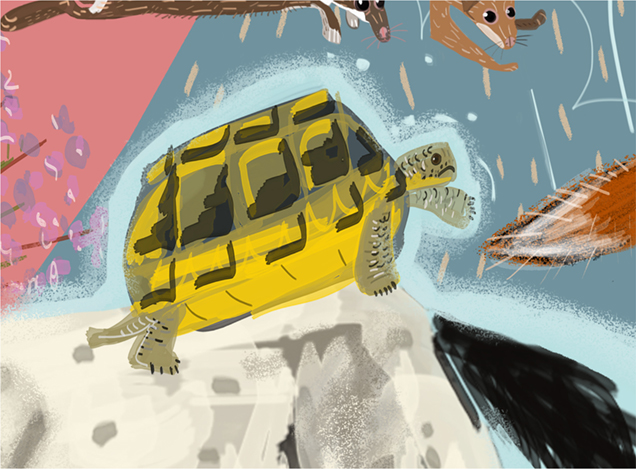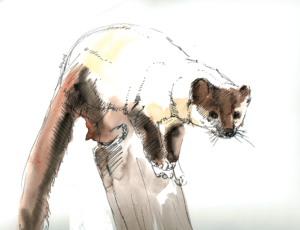 "I mainly draw animals in all styles because I find it much easier to express myself through them ´cause of their beauty.
I also like the more irrational side of the human being and dream/oniric  spaces".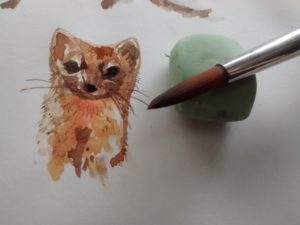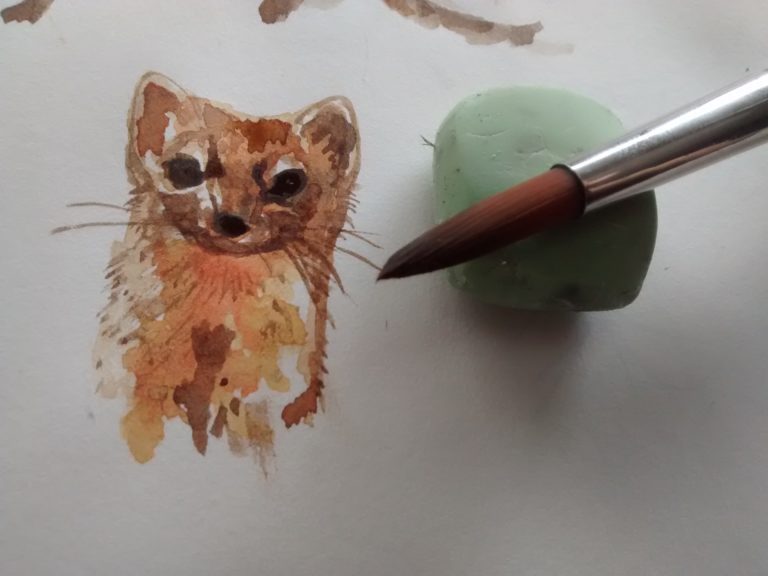 Hello, I'm Belette Le Pink.
I'm a little pink mink that lives inside a grey-haired woman in her forty's who draws animals and also takes care of us.
I began to draw since I started to move my hands, I was about four years old. I wanted to make my own custom products!
I drew and wrote my first illustrated album at the age of six. When I was fourteen years old learned to paint with oil. Although I studied at the School Art, Illustration and Design, I have always enjoyed more experimenting and doing things in a self-taught way .
I have also spent many years learning music and I love the audiovisuals and animation.
Belette Le Pink, as Pink-Mink, was born in Vancouver (Canada) but Belette Le Pink as woman is from Madrid (Spain).
Both coexist in harmony inside her, in body and soul, helping her in the creation of their artworks; and when they do not know what to say, they simply say:
Weasel hugs !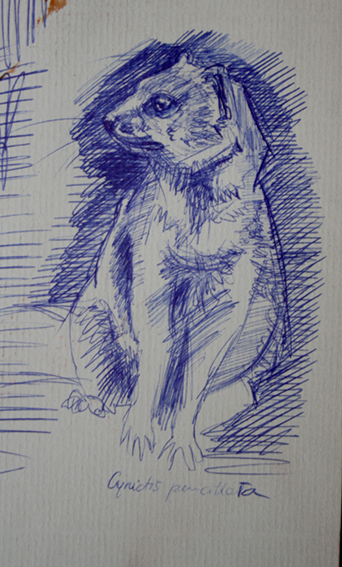 Bonjour, Je suis Belette le Pink, petit vison incarné dans une fille aux cheveux gris de 40 printemps qui dessine des animaux tout en œuvrant pour leur protection.
J ai commencé à dessiner à l age de 4 ans et je voulais déjà créer mes univers. J ai dessiné et écrit mes premiers illustrés à 6 ans. À 14 ans j ai appris à peindre à l huile puis étudié aux beaux-arts l illustration et le design.
En fait j ai toujours aimé expérimenter et créer mon propre univers.
J'ai aussi passé de nombreuses années à apprendre la musique et j'aime l'audiovisuel et l'animation.
Belette le Pink, comme le petit vison rose, est née à Vancouver ( Canada) mais la belette est Madrid (Spain).
Elles coexistent toutes deux en harmonie et s entraident pour les projets artistiques.
Que dire de plus ? : Weasel hugs!
(La belette vous fait de gros câlins)
"Je dessine principalement des animaux dans différents styles car il m est plus facile de m exprimer à travers eux et leur beauté.
J'aime aussi illustrer le côté le plus irrationnel de l'être humain, des espaces des rêves…"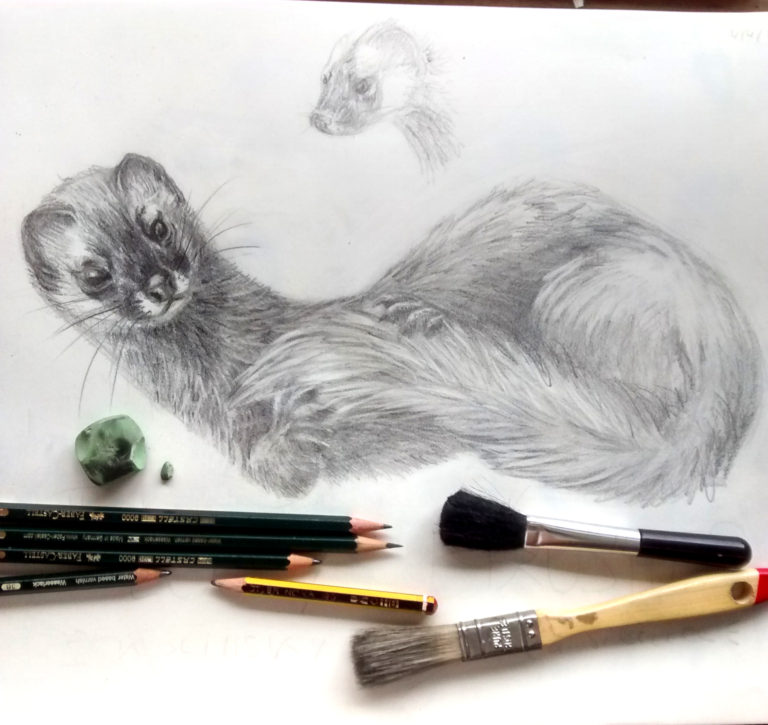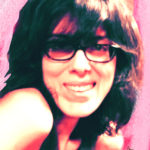 Madrid (Spain) 1978.
She studied at the School of Arts nº 10 of Madrid (Illustration and Graphic Design) and expanded her knowledge in a self-taught way because she could not adapt work-schedules and official studies at this time.
Belette also combined visual studies with unofficial music studios for several years (harmony, singing, piano) which broadened her creative and sensitive point of view.
Exhibitions of paintings and posters along Madrid Area from 1999 to 2010.
Belette supports environmental causes, both artistically and in person.
 ("Doñana es Arte" 2017  "Save European Mink" (2017) and others).
Her favorite animals are the Weasel family and Wolves.
In 2017, Belette is working on her own brand (clothing and home stuff) called "Weasel hugs! and "Belette Le Pink".
She has knowledge both traditional and digital drawing and painting techniques.